Arrival of the first newly branded CLdN trailers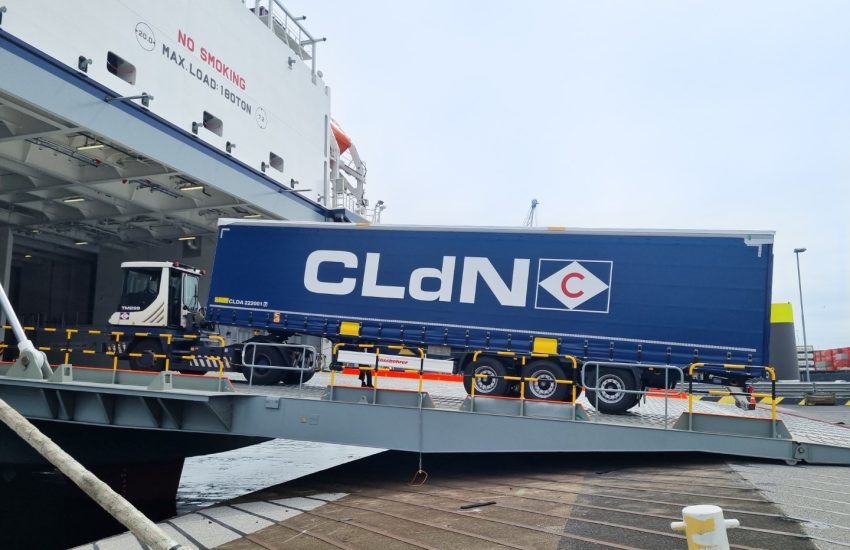 CLdN is pleased to welcome the first batch of 100 newly branded trailers from Kässbohrer into its door-to door-fleet.
Multi-modal specialist CLdN placed an order with Kässbohrer that adds 100 craneable trailers to CLdN's multimodal fleet, all of which will operate on ferry and rail routes throughout the Continent, Iberia, Nordics, Baltics, Ireland and the UK.
This investment adds to the continuous expansion and fleet modernisation to ensure CLdN's quality service and to continued focus on sustainable partnerships and innovative solutions in transport.. The new trailers will also greatly improve CLdN's abilities and help them stay on top of customer demands aided by on-board tools like sliding-roofs and track and trace abilities.
The newly branded trailers will soon be in service and available for booking on CLdN's network.
Footage
Loading a new CLdN trailer on our LNG vessel MV Seraphine