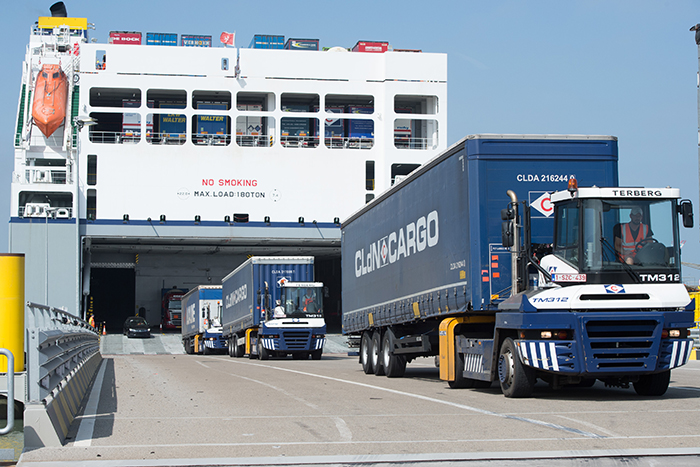 Trailers
Unaccompanied as well as accompanied transport of standard trailers, reefers, mega trailers and flatbeds.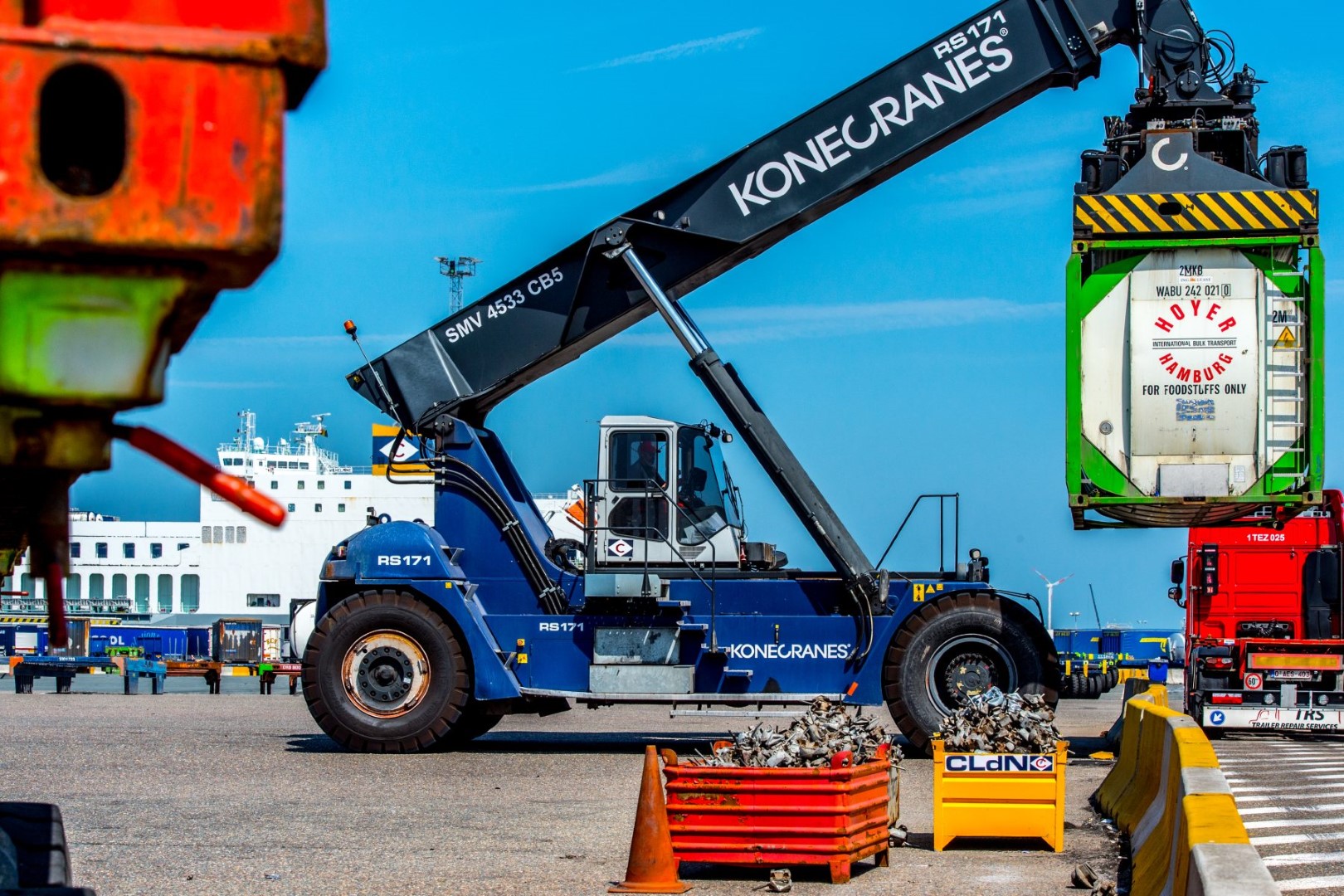 Containers
All size containers, reefers, flats, swaps and tanks.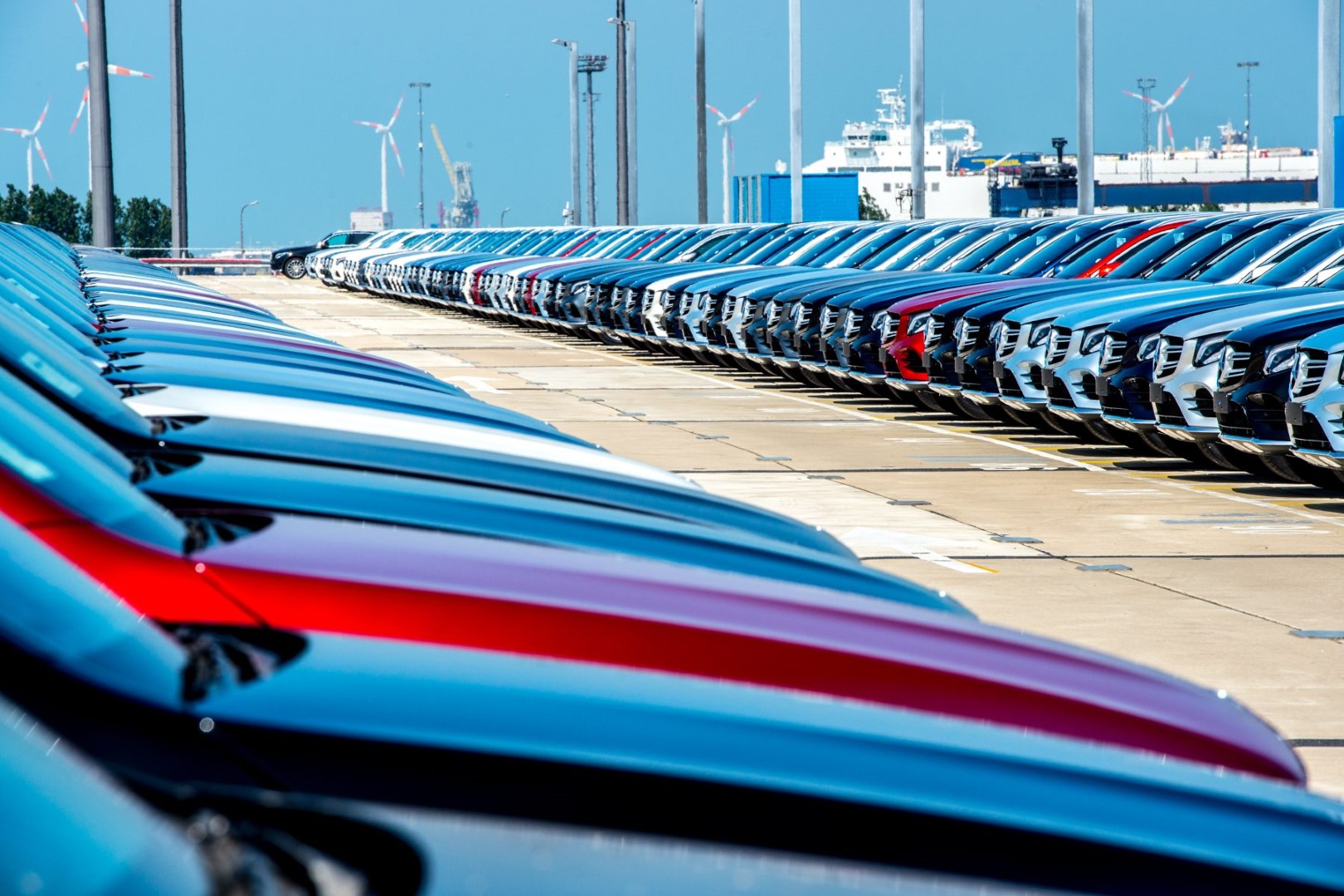 Vehicles
New cars, vans, light commercial vehicles and trucks.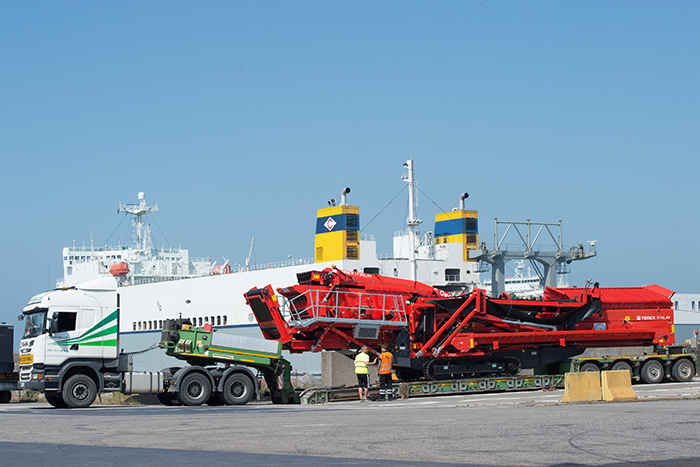 Project cargo | High & heavy
Mobile machines, rolling material, project cargo.
We provide direct shipments as well as shipments over longer distances seamlessly combining multiple legs. We also provide transshipment services via road, rail or river.
Our strength lies in the combination of frequency and capacity. Our robust network with over 200 sailings each week guarantees our clients a reliable and steady cargo flow.
Our Sailing Schedules
We operate the most CO2 efficient RoRo fleet in Europe.
After the delivery of our new 5.000 lane metre LNG vessels Faustine and Seraphine in 2022, we placed an order for two new super-efficient 8.000 lane metre vessels with a technologically advanced propulsion train. We are looking forward to welcoming them into our fleet in 2025.
Our Fleet