Inauguration five new wind turbines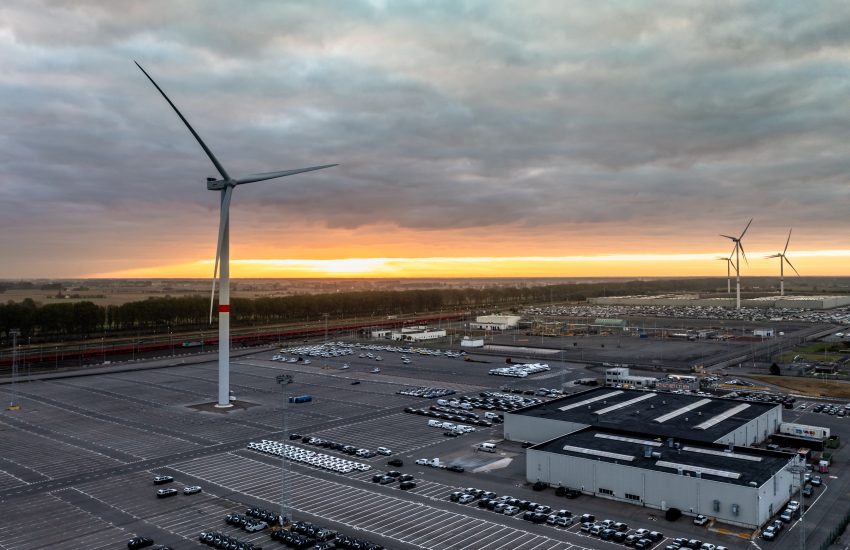 Today, five new wind turbines were inaugurated on the sites of the transshipment companies C.RO Ports and WWS in the port of Zeebrugge. The inauguration took place in the presence of Flemish Minister of Energy Zuhal Demir. The development of the wind farm is part of the clean port strategy of the Port of Zeebrugge and was carried out by green energy producer Eneco.

At CLdN/C.RO Ports, we have been trying for years to develop renewable energy projects to further reduce our environmental footprint. It is a logical and, above all, conscious choice, given that we have both the space and the favourable wind climate at our ro-ro ports.
The transport of cargo by ro-ro ships already emits less CO2 (per tonne transported) than transport by road or rail. By supplying our terminals with green, locally produced electricity and using it to charge our customers' electric cars, our own electric terminal vehicles and, in the future, possibly the batteries on our ships, we are making an extra effort to minimize greenhouse gas emissions.
With the construction of wind turbines in Zeebrugge and soon five turbines at our terminal in Vlissingen (NL), we are demonstrating our ambition to continue to play a leading role as a climate-conscious ro-ro and terminal operator.
Read the press release (in Dutch) on the website of Eneco
https://news.eneco.be/s/d017ef74-c126-4870-a3d1-8ff7a4499eff
? Photo by Eneco