New rail connection Melzo-Rotterdam available to CLdN CARGO's door-to-door clients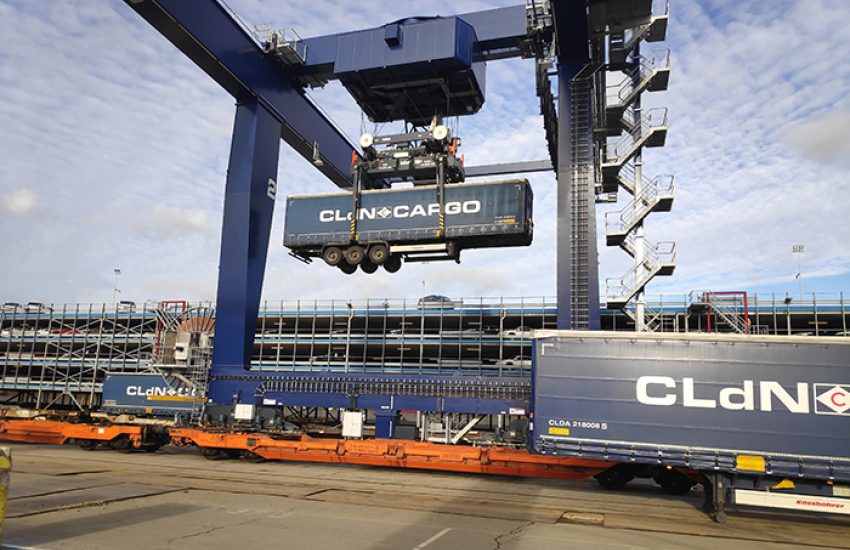 In close partnership with C.RO Ports Rotterdam and Hannibal, door-to-door transport company CLdN CARGO is now able to ship their clients' cargo through a new rail connection between Rail Hub Rotterdam Botlek (The Netherlands) and Rail Hub Milano (Italy). Commencing January 12, 2021, the connection sees three trains depart from Melzo and Rotterdam each week. The service is available for their trailer and container customers.
Thanks to Terminal Operator C.RO Ports and Italian Rail Operator Hannibal, CLdN CARGO has considerably improved their existing intermodal connectivity between the Benelux and Italy. The door-to-door transport company can now offer both their trailer and container clients an additional rail service between Rotterdam and Milan, with weekly departures from Milan as well as Rotterdam on Tuesday, Thursday and Saturday, seamlessly connecting to CLdN's shortsea services between Rotterdam, and the UK (daily) and Ireland (4 times each week).
The need for rail and shortsea transport as an alternative to road haulage has taken a huge flight since Brexit and the pandemic. By deploying additional transport options and freight capacity, CLdN CARGO was able to offer their clients peace of mind. They are and will be ready to accommodate any additional customer demand in a safe, clean and cost-efficient manner.
CLdN CARGO offers door-to-door transport services throughout Europe, based on their extensive fleet of containers, trailers and flatbeds. Thanks to a team of experts and through an extensive partner network, they act as a one-stop-shop for all their customers' multimodal transport requirements.